We organize training sessions for realities operating in furniture sector, in particular in custom-made furniture.
MarcaClacSistema technology is passed the development stage and it's ready to be use by whoever wants to work beyond the boundaries of the traditional furniture manufacturing.
We teach you how to work with MarcaClac technology, from design to assembly stage.
MarcaClac training is dedicated to:
small and big carpentry
architects and designers
furniture industry
Do it yourself franchises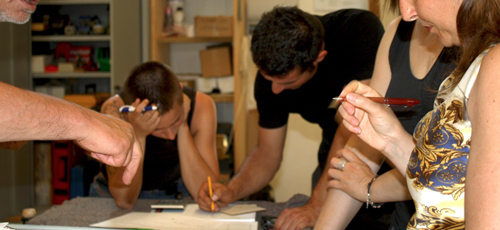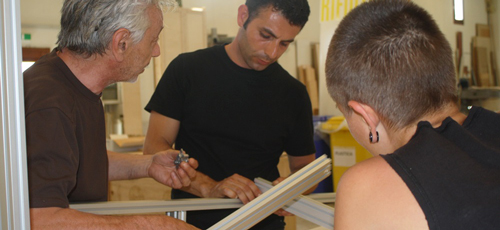 Our offer includes:
A 2 days training in your workshop hold by professionals of Marcaclac, and, further on everlasting support, fast shipping of the Marcaclac pieces and special prices.